Q. How does CIP work?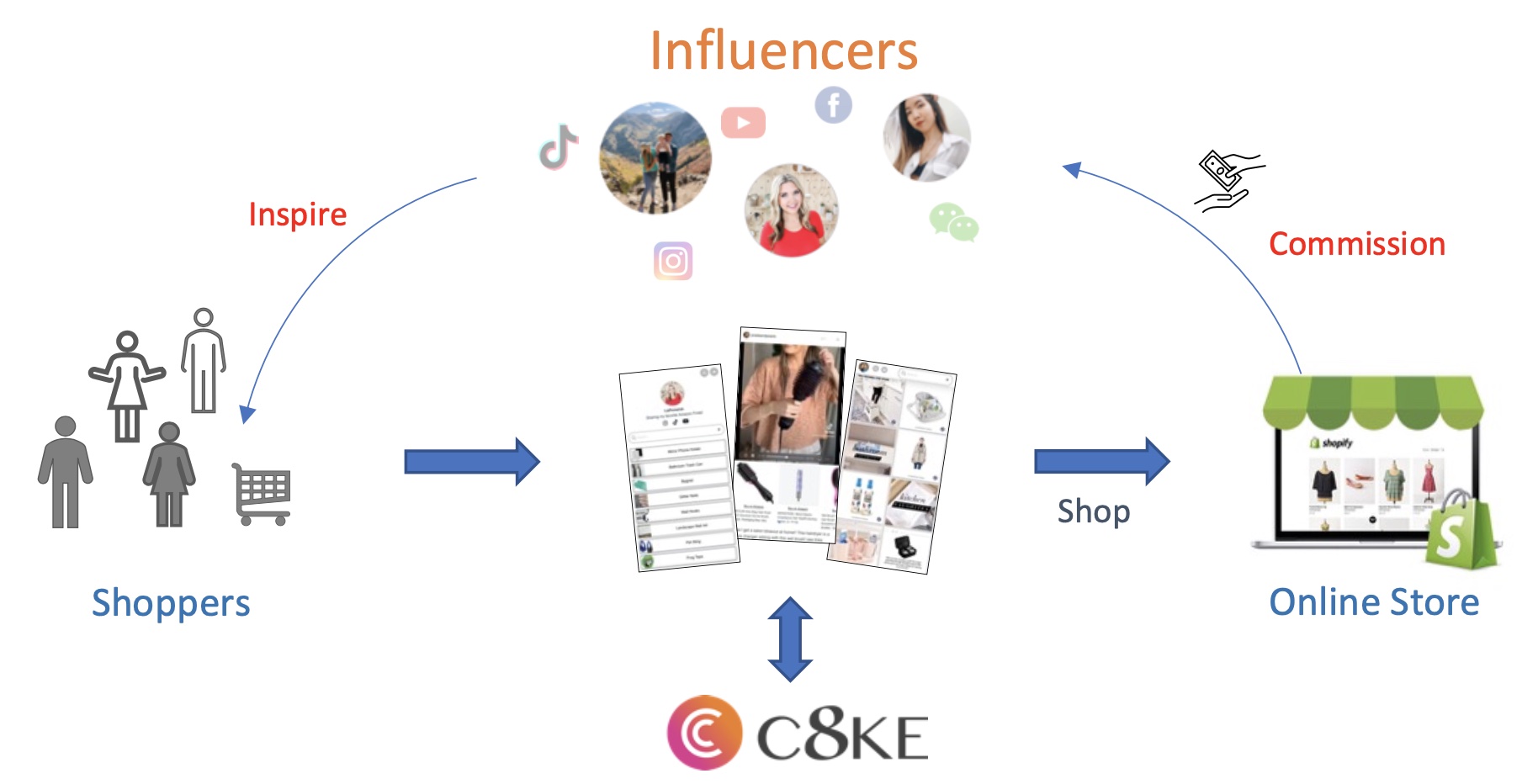 An influencer post shoppable content and product collections that links to the CIP merchant's store, inspire audiences to shop, CIP merchant pays influencers commission rewards for qualified referrals.


Q. What's the difference between an affiliate program and the C8ke Influencer Program (CIP)?
Affilate Network
Typically, applicants are required to have an established website containing quality content to join an affiliate program.
CIP
CIP was developed for Content creators and Influencers a like, who inspire their audiences and influence their purchasing behaviour.
C8KE provides its users with a unique and powerful C8KE Page to build a variety of tools including a storefront, a unique bio link, a landing page, and a mini website. All of which include visual content to maximum the ability to monetize photo and video content.
Q. How easy is it to get started?
A. Getting started with the CIP is very straightforward and as simple as 1-2-3:
Sign Up a Business account, apply 'C8KE Influencer Program'.
Install tracking codes within your Online Store.
Set commission rates, deposit funds, ready to go!
Q. What's the tracking duration?
A. 30 days.
Influencers earn commission from sales that occur within 30 days after shoppers have clicked on the influencer's unique links.
Q. How much does CIP cost?
CIP User Cost
Unlike other affiliate programs or affiliate networks, CIP is currently FREE for merchants to join. If you're looking for more tools, C8KE offers unique add-on options and valued-added services under our different plans.
CIP Service Fee
As a CIP merchant, you agree to pay C8KE 25% of the commission paid to influencers. This is referred to as the CIP service fee.
Q. Who gets awarded the commission if a shopper clicks the same product link from multiple different influencers?
A. Whichever influencer's link was clicked on last before the sale was complete will take the commission.