C8ke App
Log into the C8ke App and click on the "Me" in bottom toolbar

Next click on the "Posts" section: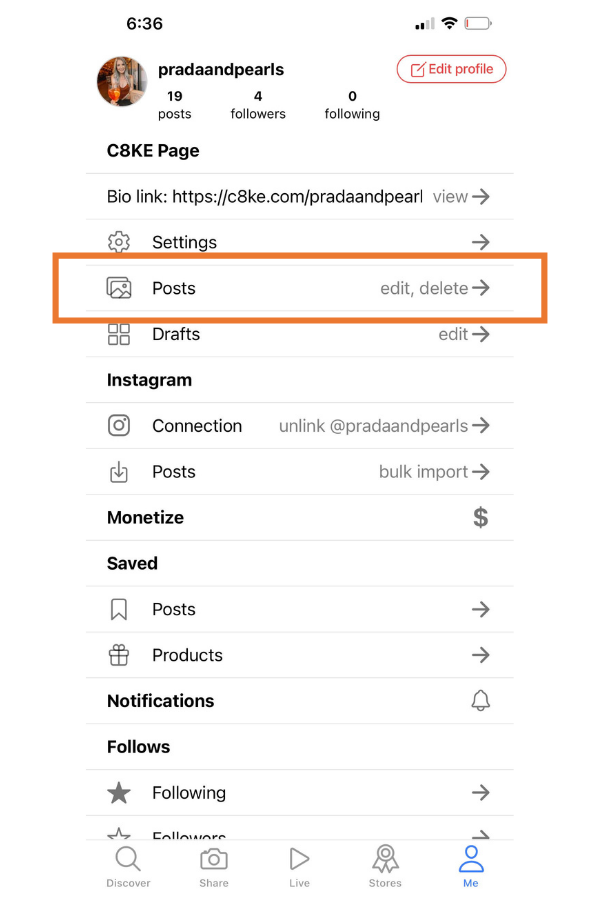 To delete a post click on the red "X"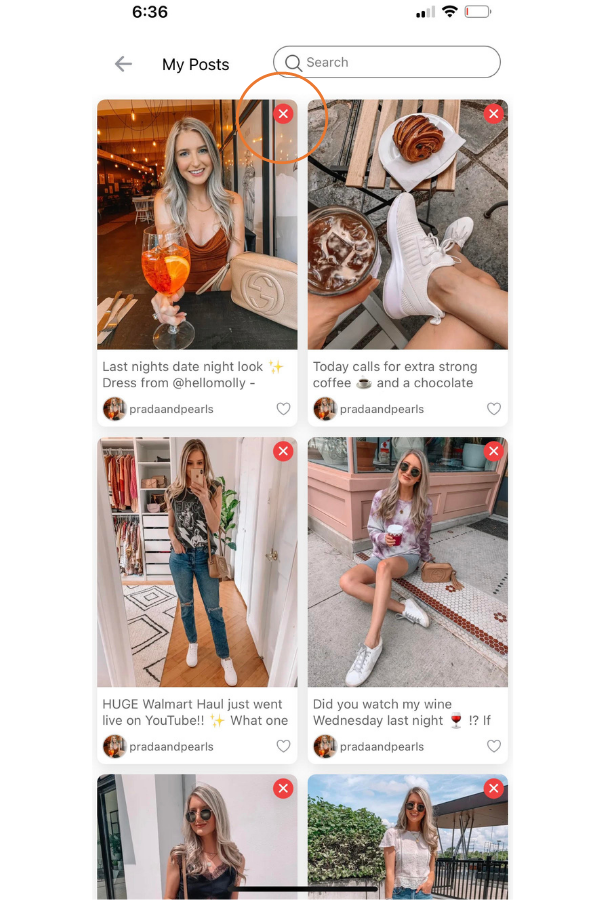 To edit a post, click on the desired image. Next click on "Edit" in the top right corner: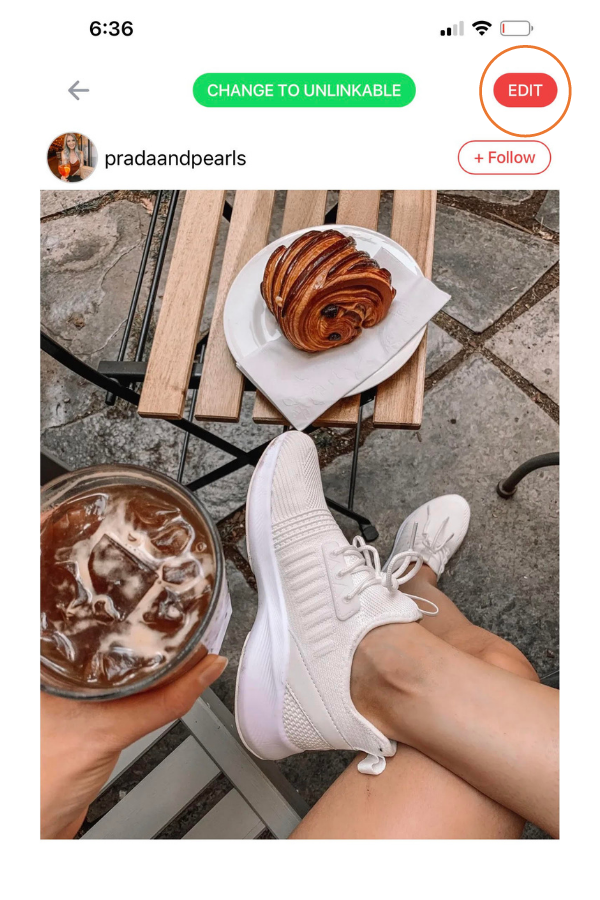 Here you can edit your post and add links.
Once you're done editing, click on "Update"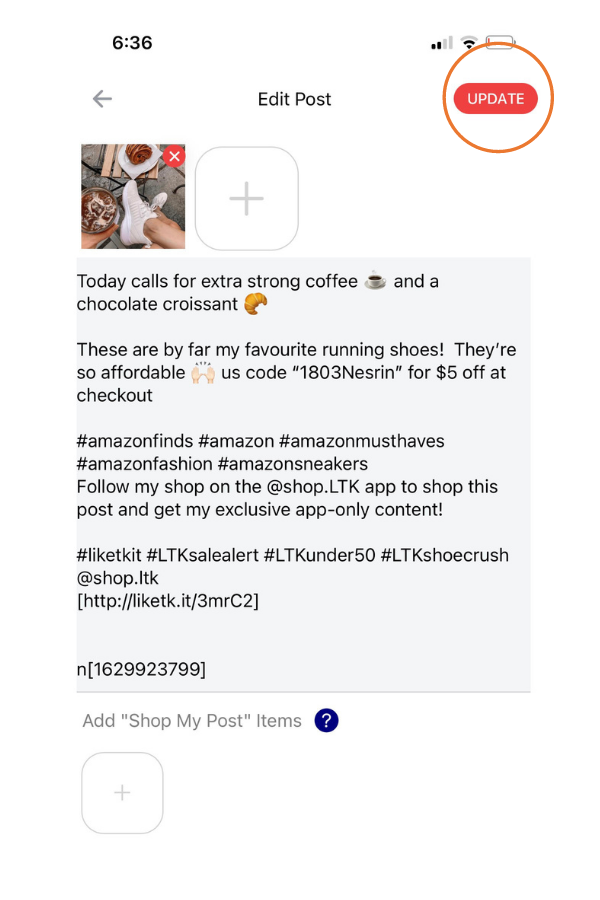 Desktop
First download the free C8ke Chrome Extension (Google Chrome browser only)
You should now have the C8ke symbol in your Chrome Toolbar

If the C8ke symbol is not pinned, like above, please read this related article that explains how to pin Chrome extensions in your toolbar:
Next click on the C8ke button and log in.
Once logged in you will see the following options. Click on "My Published Posts"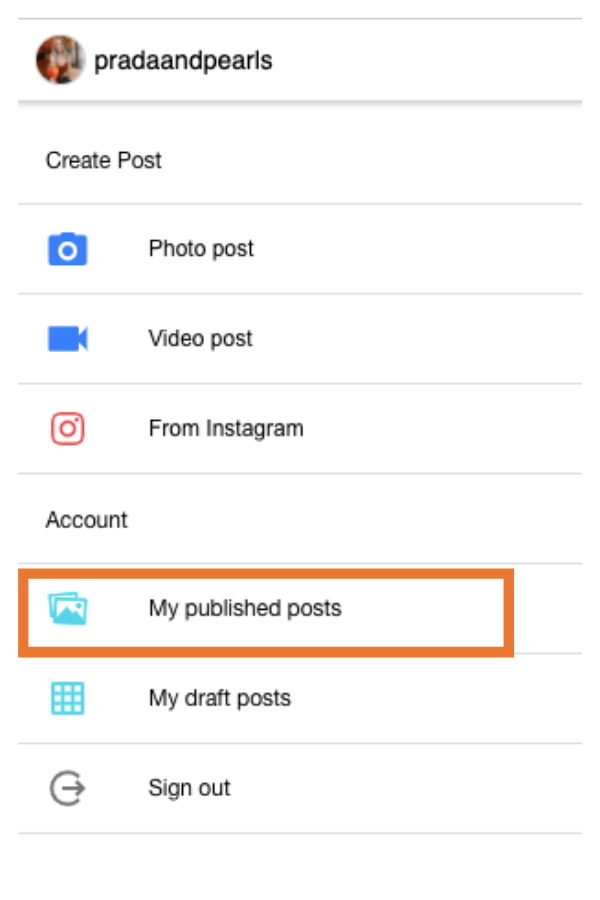 Here you will have access to all of your posts: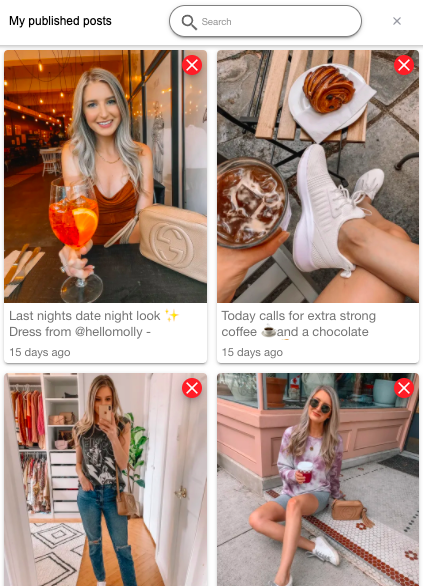 Like the app instructions above, use the red X to delete a post or click on any post to edit. Remember, click "Update" to save any changes made.