There are two ways to add links in a Post:
Method A). Add "Shop My Post" Items
This way will create a 'Shoppable Post' and publish to your C8KE Page, and build up your own 'Shop My Look', 'Shop My Instagram' or 'Shop My TikTok' shopping feeds to inspire your audiences.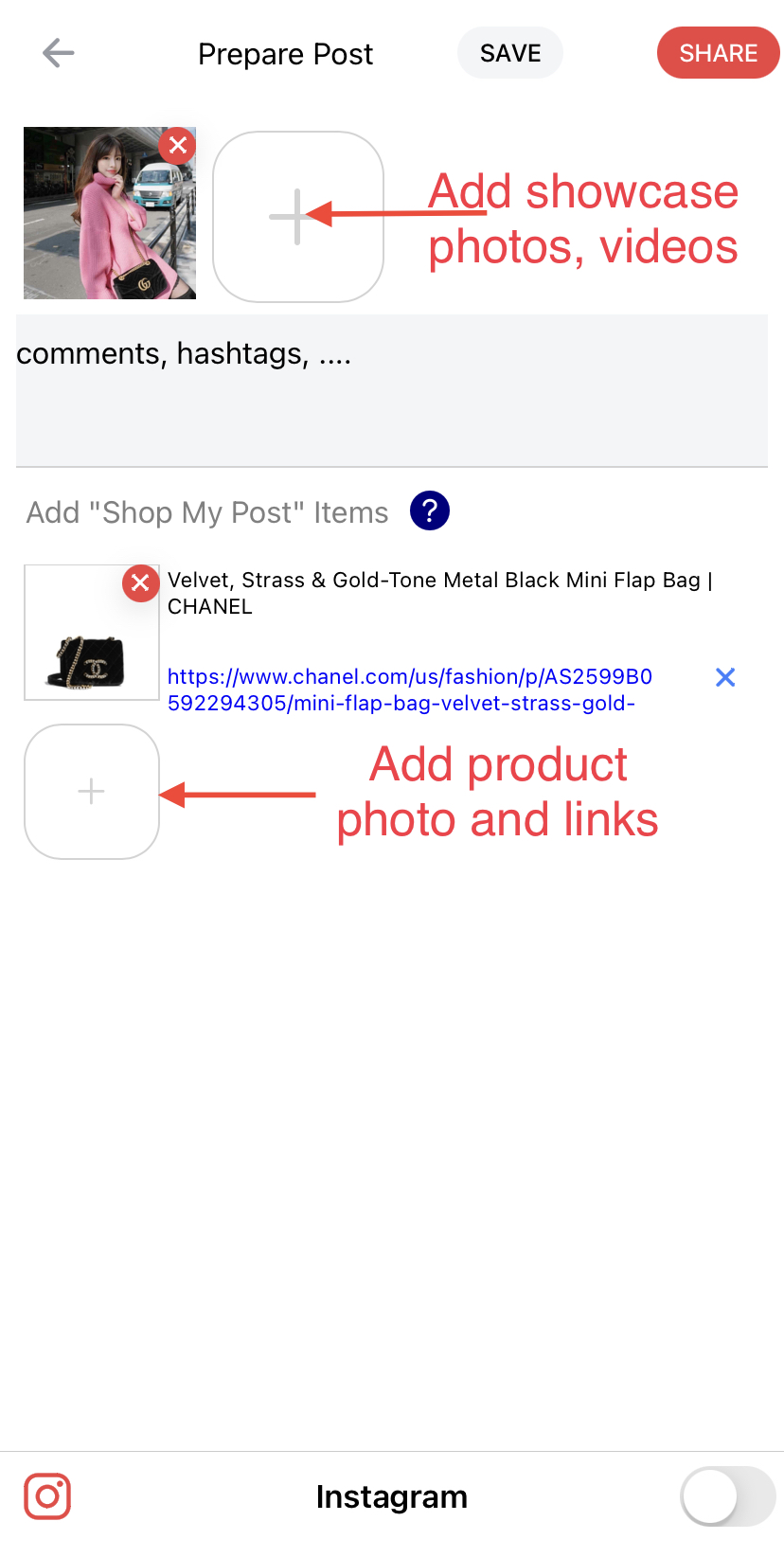 Note:
C8KE will automatically add your 3rd party affiliate network's affiliate ID to the links for you if you have submitted the ID to C8KE. Currently C8KE supports Amazon Associate, Skimlinks, and Viglink. Please go to menu 'Monetize' to submit your affiliate ID if you already have affiliated with one of the above affiliate networks.
*** You get the commission from your affiliated network directly.
---
Method B). Add links in the Post comments (captions).
This will simply add a link to the Post comments (captions) section.
Click the comments section, a toolbar on top will popup.
Click the 'link' icon on toolbar, enter 'Title' and 'URL' of the link.
Or you can manually enter a link in the comments by using this syntax:
[URL Title]
e.g. [https://amzn.to/aBc123 Shop at Amazon]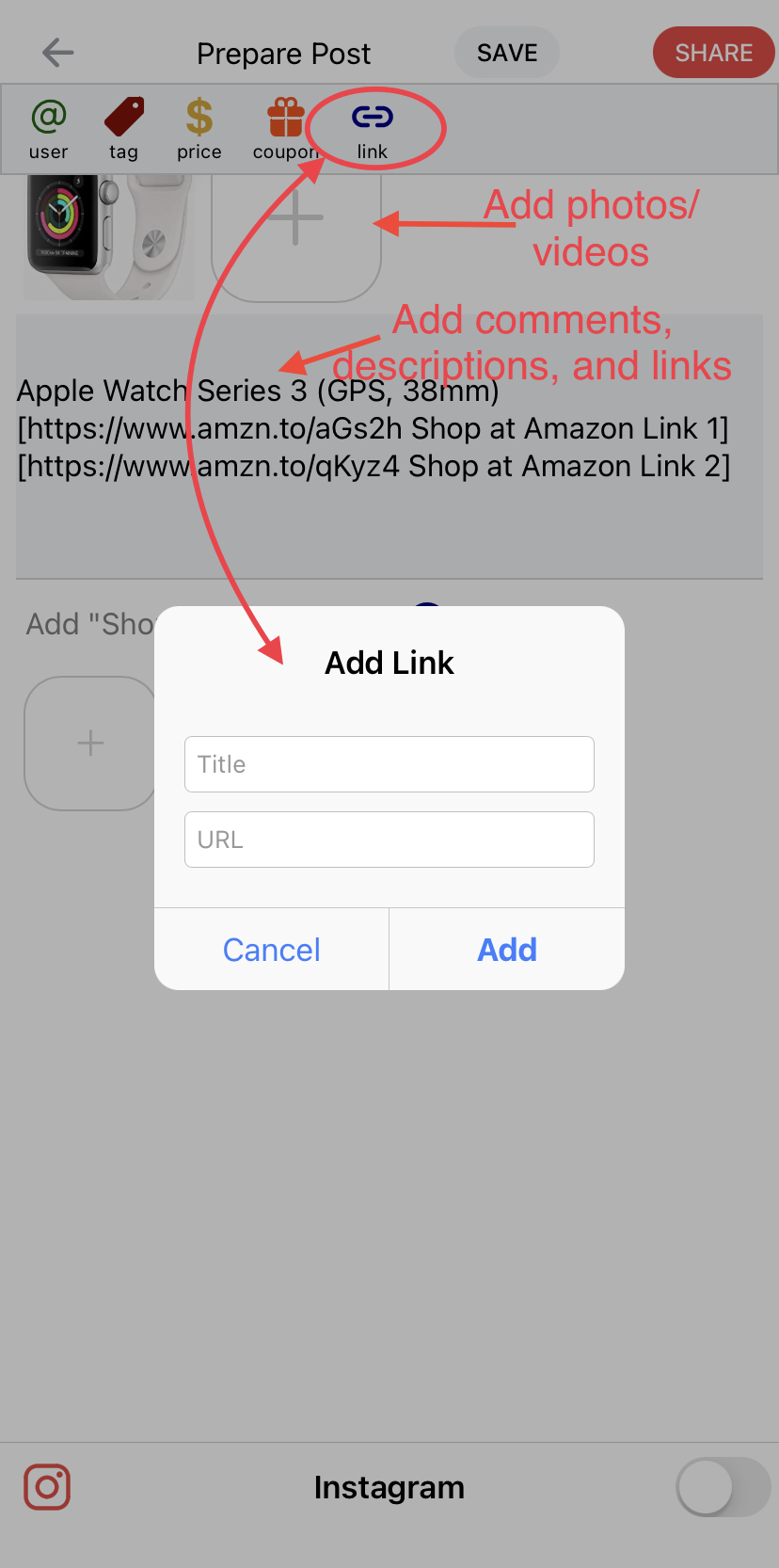 Click 'SHARE' button to complete.