First navigate to the Social section in our C8ke Page Editor.
To do this:
1) Using the C8ke App
Log into the C8ke App and click on the "Me" in bottom toolbar

Under the C8ke Page section, click on "Settings"

2) Using Desktop
Login into your account through www.c8ke.com
Social Section
Click on "Social":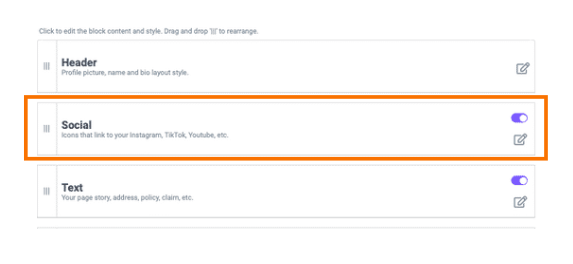 Here you can add in all of your social links.
Note: Only put in your username not your URL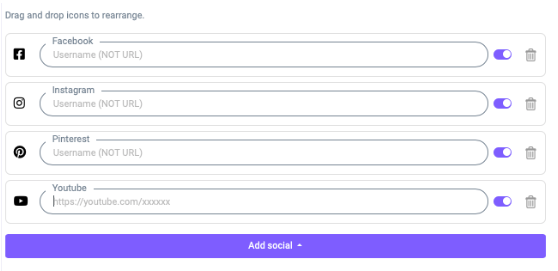 To add more social icons click on Add social: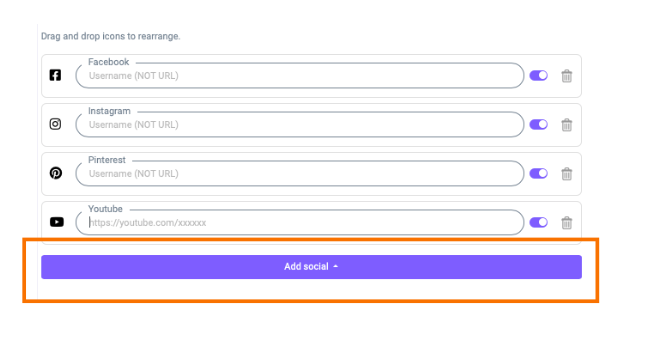 As you can see there are a ton of options to choose from: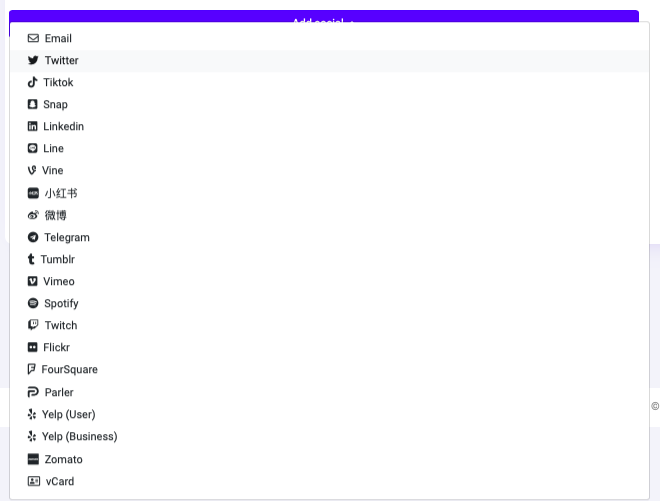 Change the Color
To change the color of the links head to the "Appearance Tab" then to text color.
Note: If you change the color of the links, this will also change the color of all of your text on your C8ke page.